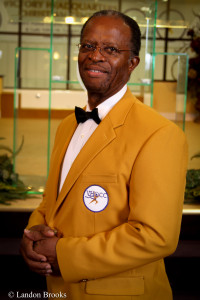 Deacon Eugene Copeland
Deacon Eugene Copeland is the Chief Adjutant for Pastor Gregory. He is originally from the New York City / Manhattan area. Deacon Copeland currently drives school buses for Anniston City Schools. As the Chief Adjutant for Pastor Gregory, it is his responsibility to manage Pastor's belongings at church and at any church function. This same service is extended to any visiting pastor that attends a worship service. Deacon Copeland has been saved for over 19 years. His favorite scripture is Proverbs 3: 5-6; Trust in the Lord with all your heart, and lean not to your own understanding, in all your ways, acknowledge him and He shall direct your path.
Deacon Copeland offers these words of encouragement; Be obedient! Do God's word for life, and reap his blessings.