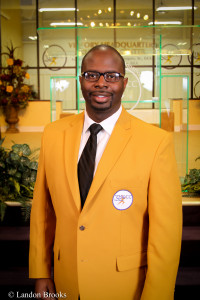 Deacon Quentin J. Lee
Deacon Quentin J. Lee is the Leader of the Media/Publications Ministry. He is married to his lovely wife Anita C. Lee who serves with him in all aspects of ministry. He is the father of Kiesha, and QuentinJ.Lee, II. Deacon Lee is originally from Scottsboro, AL, and currently resides in Oxford, AL. Currently Deacon Lee is the Assistant Principal of Childersburg Middle School in Childersburg, AL. He obtained in Ed.S. in 2012, and currently actively pursuing his doctoral degree from Samford University. At Victory, Deacon Lee serves in various ministries and capacities. He is amember of the Brotherhood Ministry, Deacon Board, Music Ministry, Praise Team, Media Ministry, Audio/Visual Ministry, and Leader of the FLOW (Fearless Leaders Operating the Word) Youth Department. Deacon Lee got saved when he was 7 years old at St. Elizabeth Missionary Baptist Church. It was not until he joined Victory in January of 2007, that he fully understand the meaning of true salvation. His favorite scripture is Philippians 4:13- I can do all things through Christ which strengtheneth me.
Deacon Lee offers these words of encouragement: Never make a permanent decisions based on a temporary situation.