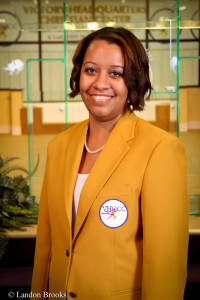 Sister Shaveka Gross
Sister Shaveka Gross is the leader of the Nursing Ministry of Victory Headquarters Christian Center. She is the wife of Minister Anthony Gross, and has four children; Ja'Myria, Niastony, Jordyn, and Lawon. She is a lifelong resident of Anniston Alabama. Her ministry goal is to strengthen and enhance the relationship between the congregation's spiritual, mental, physical, and emotional health care needs. Sis. Gross accepted Christ at the early age of 12, and was baptized in 2010. Her favorite scripture is Proverbs 3: 5-6 Trust in the Lord with all thine heart; and lean not unto thine own understanding. In all thy ways acknowledge him, and he shall direct thy paths.
Sis. Gross offers these words of encouragement: 3 John 1:2 Beloved, I wish above all things that thou mayest prosper and be in health, even as thy soul prospereth.