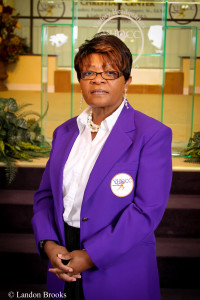 Evangelist Missionary Evelyn Cannon Dunn
Missionary Evelyn Dunn serves as the Church Secretary, Assistant Finance Secretary of Victory Headquarters Christian Center and Co-Coordinator of Sunday Morning Empowerment. She is the loving wife of Elder Ruail Dunn, mother of 6 wonderful children, and sweet grandmother of 10 grandchildren. Missionary Dunn is from Jacksonville, Alabama and has been active in the surrounding area in improving the lives of others. Missionary Dunn has a Bachelor of Science Degree in Sociology and English, Masters Degree in Agency Counseling, and Secondary Education/Language Arts. Missionary Dunn serves as a Reading Interventionist at Anniston Middle School and demands nothing but excellence from her students. Missionary Dunn is involved in many ministries at Victory Headquarters. She serves as the Scribe's Ministry Editor, Bible Study Teacher, Sunday Morning Empowerment Teacher, and in Discipleship Ministry. Missionary Dunn has been saved for well over 3 decades and acknowledges it has been the best decision in her life. Her favorite scripture: God is our refuge and strength, a very present help in trouble, Psalm 46:1, encourages her daily to cast all of her cares upon God.
Missionary Dunn offers these words of encouragement: In this world of economic problems, innumerable diseases, and natural disasters, to name a few, we need the power of God in our lives in order to live from day to day. Whether or not we want to admit it, we are all changing in every area, but in the midst of it all, God loves us, and desires that we prosper in His love. Psalm 37:25 states; I have been young, and now am old; yet have I not seen the righteous forsaken, nor his seed begging bread. Down through the years, God has been so good to us all.