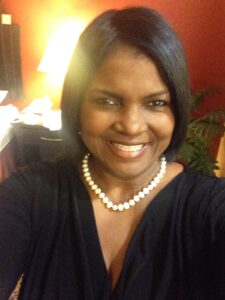 Lady Edith M. Gregory, Ed.S.
Lady Edith M. Gregory is the Leader of the Women's Ministry. She is married to the Senior Pastor of Victory Headquarters, Bishop Charles D. Gregory Sr., Ed.S. To their union they have been blessed with two adult children; Charles Jr. and Briana. They have one son-in-law, Rashaad Harper, and 7 grandchildren; Jazmyne, Braylen, and Camron, Nova Rai and Halo, and Chandler and Olivia. Lady Gregory is a native of Montgomery, AL where she graduated from Sidney Lanier High School. God has given Sis. Gregory a special love for all mankind. The women's ministry exists to cultivate a community of women that will love God, pray together, love one another, and that will challenge and inspire one another. Her ultimate goal for the ministry is to impact our communities and the world with the gospel and with the love of God. God saved Sis. Gregory at an early age. It was at a Spirit-filled service at House of Prayer Church of God in Christ in Ansbach, Germany of September of 1988, that Sis. Gregory was filled with the Holy Spirit and began to live for Christ. Lady Gregory is employed with the Talladega County Schools. One of her favorite passages of scripture is Isaiah 40:28-31 Hast thou not known? hast thou not heard, that the everlasting God, the Lord, the Creator of the ends of the earth, fainteth not, neither is weary? there is no searching of his understanding. He giveth power to the faint; and to them that have no might he increaseth strength. Even the youths shall faint and be weary, and the young men shall utterly fall: But they that wait upon the Lord shall renew their strength; they shall mount up with wings as eagles; they shall run, and not be weary; and they shall walk, and not faint. God brought me through one of the darkest times in my life by holding fast to His word and meditating on this scripture.
Lady Gregory offers these words of encouragement:
Everyone that professes Christ should love and trust Him whole-heartedly.
We should always know that God has us safely cradled in His arms and that His goodness and His mercy will follow us all of the days of our lives.
"Knowledge of God's WORD is powerful but ignorance of His WORD will render you powerless". (Hosea 4:6a) My people are destroyed for lack of knowledge.
Lady Gregory's Educational Experience
Gadsden State Community College in Anniston, AL from 1995-1997.
Graduated from Faulkner University in 1999 (Bachelor of Business).
Graduated Jacksonville State University 2005 (Master's Degree in Educational Administration)
Graduated Jacksonville State University 2010 (Educational Specialist Degree)